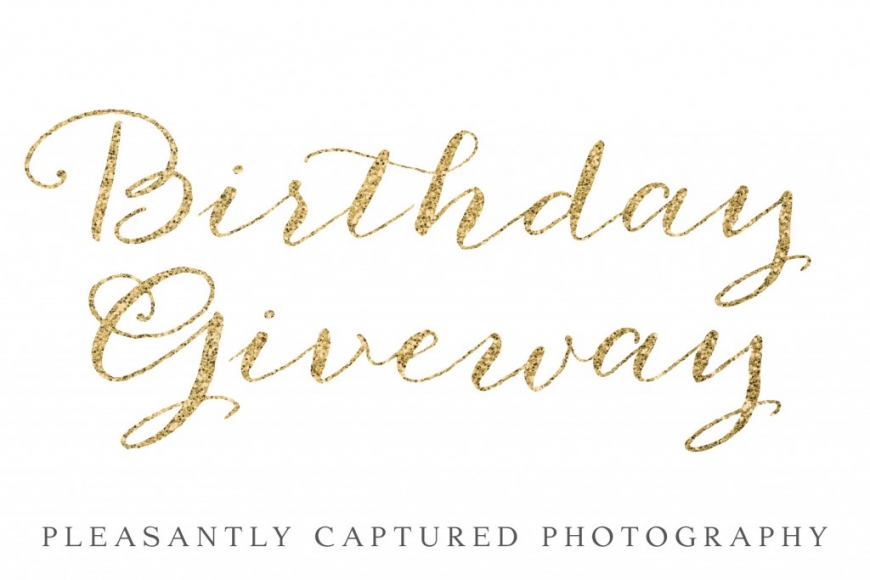 P I NA little update to the birthday giveaway!
First, I want to say thank you for those of you that took the time to comment and send your love for my birthday. It really means a lot to me. Second, I am super excited to announce the winners for the birthday giveaway.
And the winners are…
drum roll please…
Jennifer L. – Essential Newborn Session
Bergen S. – Milestone Session
Thank you so much ladies for entering the giveaway and I cannot wait to create special memories for you both =)
---
Today is my birthday and I would love to do something special for my fans! So I am having a special giveaway for a couple of lucky people =)
First, I am offering one Essential newborn session package (a $500 value) absolutely on the house!
It will include a design session, parent preparation, 3 hour newborn session at the studio, 25 announcements and 20-25 hi-res images with print release!
Second, I am offering one milestone session for a lucky little boy or girl (a $250 value) on the house as well!
This session will include an hour long session, 10-15 hi-res images, print release and 3 gift prints!
To enter, simply comment here on the blog post. You may comment and like on Facebook for extra entries, but please ensure it is public so I may count them. A winner will be announced Friday, January 8th, so be sure to get your entry in soon!