Being a Jacksonville baby photographer, I get to cut loose and have some fun with my littlest clients. Miss Charlotte's session was definitely one of those and it could not have been any more perfect! For Miss Charlotte's first shot we did a simple, yet very cute, Valentine's themed setup. Her big blue eyes, red hair and fair skin looked absolutely dreamy against the backdrops! She flashed her cute bottom teeth and as soon as I took the picture I knew it was a perfect shot (just look at the first image below)!!! We played around with her "blankey" a bit and then moved on to the super fun peacock setup.
Her beautiful tutu dress paired with an equally pretty peacock bow (from Fancy Girl Bow-tique) looked great against the colorful decor. Miss Charlotte enjoyed playing with the tissue flowers and balloons — then came the cake! She crawled up very excited to touch and taste the pretty cake by Swansboro bakery Frosted Cakery LLC. It took her a moment to get into smashing, but with a little help from mommy and daddy she was well on her way to making a fun mess. Afterwards, she got in a special bubble bath and splashed away before she got all cleaned up. I had an awesome time with Charlotte and her family; I hope you enjoy my favorite images from her very special session.
Enjoy,
-Al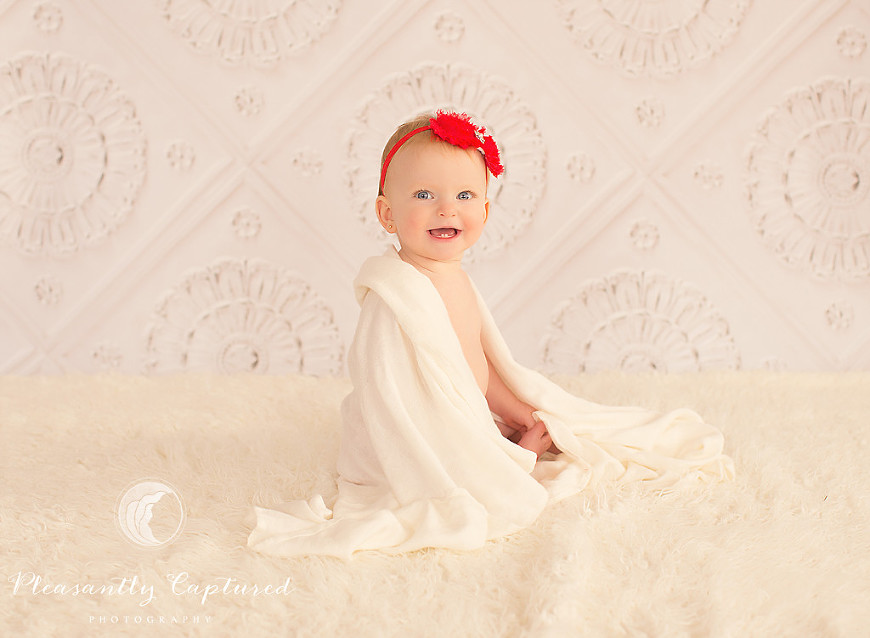 P I N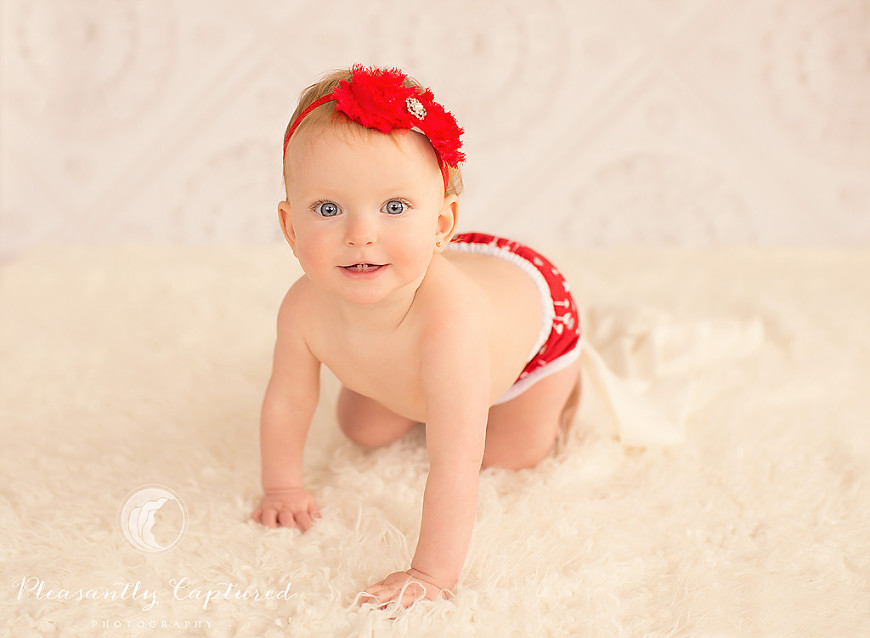 P I N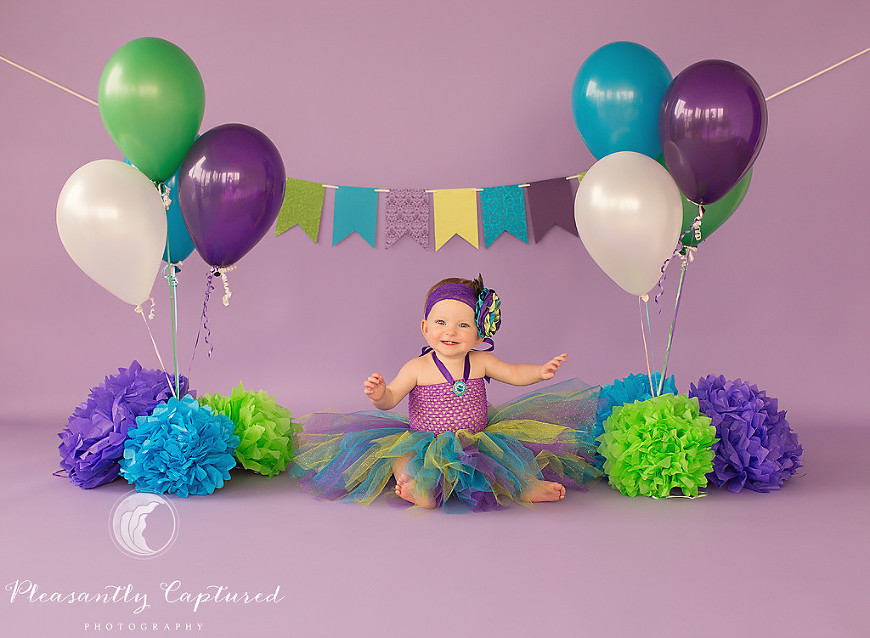 P I N


P I N


P I N


P I N


P I N


P I N


P I N


P I N


P I N


P I N


P I N
Wish to have your very own custom milestone session by Al, Jacksonville Baby Photographer? Contact the studio today to design your very own special session!